Founded in 1908 by William Wright Baldwin, this neighborhood was named "Bellaire" or "Good Air," for its breezes.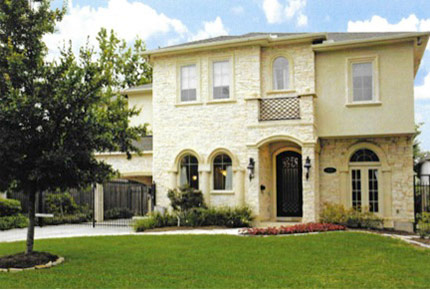 Bellaire is an incorporated city, bordered by Houston and West University Place. Bellaire's schools are diverse, with facilities specializing in art, music, as well as HISD's World Languages Magnet School. Bellaire High School was established in 1955 and remains well-known for its exemplary academic and athletic programs, consistently claiming the highest number of National Merit Finalists nationwide.
Today, much of Bellaire's older ranch homes on large lots have given way to newly-built spacious homes for the growing families and professionals attracted to Bellaire's small-town atmosphere. The community features a Nature Discovery Center and 13 parks maintained by an award-winning parks and recreation department. Bellaire also boasts its own police and fire services and impressive response times. The City recently unveiled a multi-million dollar Aquatic Center and is constructing an adjacent Town Square. A variety of neighborhood activities and events, including the Fourth of July parade, Trolley Run, Holiday in the Park and Friday night concerts are offered to all residents throughout the year. Bellaire's close-in, central location makes travel to downtown, the Medical Center and the Galleria a snap.