Directly west of downtown, Montrose is a hip, artsy and colorful part of town known for its bohemian galleries, shops and restaurants.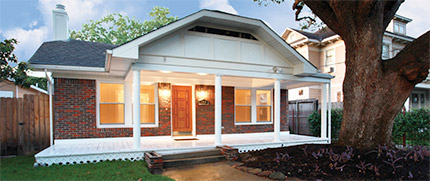 Upscale in certain sections, relaxed in others, Montrose is home to an effervescent cross-section of Houston society. The area was developed by John Wiley Link in the early 1900s, and it was Link who created the Montrose's park-like setting by investing $1 million to line the avenues with palm trees, oaks and other native trees.
Once considered Houston's finest street, Montrose Boulevard was the site of more then 40 stately residences, and many of the homes built here during the early 20th century still stand. The architecture is characterized by small brick bungalows, as well as two-story brick homes, art deco buildings and 21st century townhomes. With downtown to the east, the Galleria to the west and the Heights to the north, Montrose is at the heart of Houston's unique urban treasures.