Hilshire Village Real Estate
Hilshire Village is a quaint Memorial-area community that consists of 720 residents in approximately 298 homes.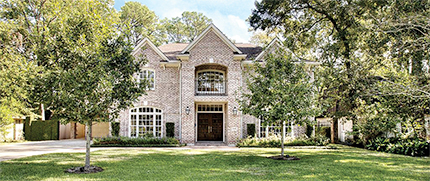 The city was incorporated in 1955 and offers a mixture of old and new styles of architecture, with a minimum lot size of 12,000 square feet. Recently, the area has become popular as a prime site for new home construction. Trees are abundant and provide for a secluded atmosphere, despite Hilshire Village's proximity to urban Houston locales.
Large lots, tranquil settings and significant proximity to award winning schools make Hilshire Village one of Houston's most desired communities to live in.