The Heights, a diverse small town community in the heart of Houston, was developed in 
the 1890s as a result of electrification of street car lines.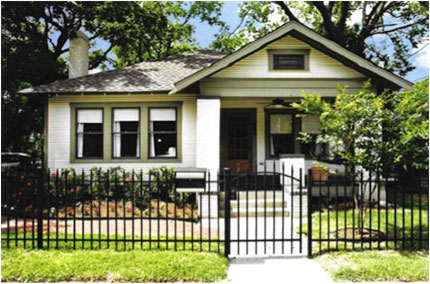 With electrification, real estate developers could expand farther from city centers, so a group of midwestern investors banded together to purchase Houston's street car system to ensure its extension to the Heights. The area became the city's first large, planned community and existed separate from Houston until it was annexed in 1918. The Heights has much to offer its residents, including one of Houston's grandest boulevards, celebrated architecture ranging from Texas Victorians to tum-of-the-century bungalows, acres of parks, antique stores and offbeat boutiques.
In recent years, the area has seen a renewed vitality and interest in preserving the historic fiber of the community; as a result, attracting new residents and businesses.