West University Real Estate
Named because of its proximity to Rice University, West University Place was established as a small residential town in 1911 by A.D. Foreman.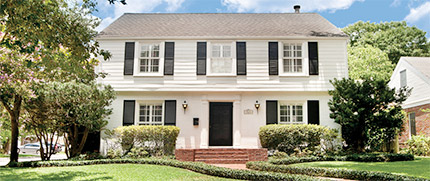 Foreman and a group of pragmatic residents decided to transform the area that was once country land into an incorporated entity whose highest priority was the creation of a well-planned and well-established infrastructure. In 1939, West University Place opted against consolidating with the City of Houston and has continued as an independent municipality whose city services, parks, police, pool and community events are unparalleled. 

Its strict code protects residents from industrial development and requires 40 percent of every lot to be open space. Architectural diversity, community spirit and a central location make West University Place one of Houston's most distinguished "cities within a city."
Architectural diversity, community spirit and a central location make West University Place one of Houston's most distinguished "cities within a city."